IT'S ALL ABOUT THE EXPERIENCE
---
We thank God that we can play a part in
equipping a generation to find their gifts and calling in life

- and so often it takes a few days away from the normal routines of everyday life to hear His voice clearly,

to get answers to big questions in our hearts, and to find the freedom only Jesus can give us. EYC can be a life changing time for you and your students.

Our history of camp is full of God changing countless lives. We'd love for you to join us. Come see what it's all about…


Come experience youth camp.
They all stood there, dumbfounded and astonished, saying to one another, "What is this phenomenon?" ACTS 2:12 TPT
When God's Spirit comes upon his sons and daughters - those who set aside time to wait upon Him - it often produces a phenomenon the world can't comprehend. No eye has see it, and no ear has heard it, but we believe we can be the ones to walk in it. Let's do our part to set a generation free from the spirit of the age and equip them to carry the incomprehensible, culture-shaking, world-transforming presence and authority of Jesus into our schools, families, churches, and beyond.
WORSHIP AT EYC
---
ROBERT POPE &
THE EYC
WORSHIP BAND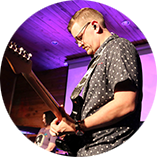 As a Youth Pastor and Worship Leader, my deepest passion is guiding young individuals into the presence of God, fostering transformative and life changing experiences for them.
---
Robert Pope
WORSHIP AT EYC
---
EYC 2024
CAMP
SPEAKERS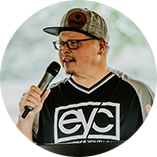 Joe Bogue
PASTOR, GRACE CHURCH WILLIS FOUNDER, EYC
Chris Larson
PASTOR, NEW LIFE FELLOWSHIP, SEGUIN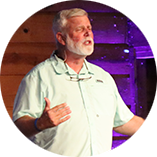 Daren Lindley
EVANGELIST & MINISTER
Brian Sherman
ASSOCIATE PASTOR, GRACE CHURCH WILLIS DIRECTOR, EYC
More Than A Week Of Camp.
---
Experience Youth Camp was founded in 1994 by Pastors Don Pope and Joe Bogue at Grace Church in Willis, Texas. Our first camp consisted of about 50 staff, counselors, and students. Now, EYC has 600+ attendees in our week of camp - youth groups from many different churches. It has grown over the last 20 years to touch thousands of young people who come from all over Southeast Texas, and from around the country. Our goal is to set aside one week each summer where young people have an opportunity to experience God in a life-transforming way.
Come join us!
EYC 2024
STUDENTS AND ADULTS: SPEAK WITH YOUR YOUTH PASTOR TO REGISTER FOR EYC 2024
MAILING ADDRESS
P.O. Box 498
Willis, TX 77378